Memphis Lock Rekeying
Lock Rekeying Experts in Shelby County, Desoto County & Tipton County
Our experts at AAA Safe & Lock are ready to help safeguard the people you love, as well as your valuable belongings. For prompt Memphis lock rekeying, speak to our team.
The Difference Between Rekeying & Replacing a Lock
These terms may sound similar but rekeying and replacing locks are two entirely different things. It is important to know the difference to discuss which option would be better for a faulty or outdated lock. Lock replacement involves fully taking off the current lock and putting a new set in its place. If a lock needs to be replaced because it is not secure, a completely different brand and make can be installed.
In contrast, during the rekeying process, the current lockset stays exactly where it is. However, an expert locksmith will change critical details that allow new keys to operate the locks. Tiny corresponding key pins also called "tumblers," are designed to distinctly fit a single key. If the pins are changed in the slightest, the current key will not be able to open the lock. On account of the required precision, this task can only be performed by a talented professional.
Ask us any clarifying questions about rekeying today at (901) 329-8964, or get in touch with our helpful techs online.
When to Seek Out Rekeying
Rekeying a lock is much more cost-effective than replacing all the old locks with new hardware. Therefore, most residents would prefer to have this service performed instead of a total replacement. However, rekeying can only be accomplished in certain circumstances. If the locks have been corroded or damaged in any way, rekeying them will not help the situation. These completely malfunctioning locks should be changed out, or trespassers will be able to get in.
Having your locks rekeyed is a great alternative if:
The current lock system is still perfectly functional
The security of the lock may have been compromised, but is not physically jeopardized
You own multiple keys and locks and want to make life more convenient with a single master ring
The current set of keys has been lost or stolen
All the locks that are being rekeyed are of the same brand
Someone who currently owns a set of keys needs to be restricted from the building
"I lost all my keys while on vacation and spoke with almost every locksmith in town, AAA Safe and Lock was the only one to not only know what they were doing but able to tell me the cost to fix my problem. Don't go anywhere else!"

Matt C.

"Great locally owned business. The staff is very friendly. Have gone many times and never had a bad experience. The prices are very fair. They have literally helped me fix bad car locks, door locks, find matching keys and make keys!"

John H.

"Could not have been treated better, by the owner and employees. Knowledgeable and fair pricing, not out to gouge anybody. Had to use them again two days later for my son-in-law's car lockout and again, quick service at a very fair price! Stellar place!"

Bill W.

"Quality is of a high standard, the employees that service my cars know what they are doing and you know it will be right. None of this trying and hoping it works. I wish I could give it 6 stars, you won't find a better locksmith in the mid-south area."

Doug H.
How Long Does the Rekeying Process Take?
Understandably, there are certain situations where the security of our clients, their families, and their homes may be at stake. Following a break-in or a difficult custody battle, residents may want their locks rekeyed right away. The process of rekeying usually only takes 15-20 minutes, although this depends on how many locks there are.
We are ready to provide care for Memphis lock rekeying, so call us now at (901) 329-8964 for trustworthy protection.
Continue Reading
Read Less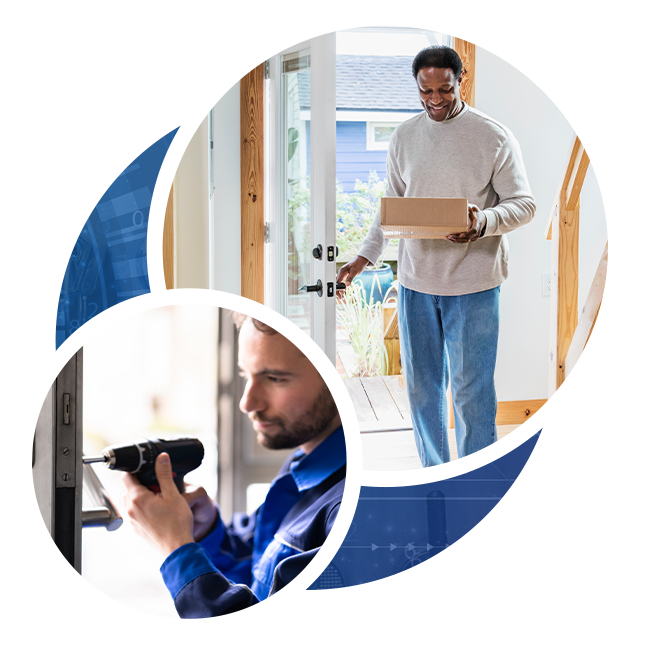 Built with Security
Why AAA Safe & Lock?
Over 50 Years of Experience

Let us bring our industry-leading tools and years of experience to your home, car, or office. We begin every professional locksmith service with a free estimate!

licensed, bonded, and insured

Our team is licensed, bonded, and insured as well to give you better peace of mind. We are also proud members of the ALOA (Associated Locksmiths of America).

local and family owned

For years, residents in Shelby County, Desoto County, and Tipton County have trusted AAA Safe & Lock Co to get access to their cars, homes, offices, and more.