Memphis Commercial Locksmith
Helping Businesses in Shelby County, Desoto County & Tipton County
Keeping a business protected is always a top priority, and AAA Safe & Lock helps by offering our commercial locksmith services in Memphis. Businesses throughout Shelby County, Desoto County, and Tipton County rely on our expertise to keep their data, inventory, and employees safe from potential intruders or thieves. Our team is ready to ensure a company's safety. We have access to all the industry's best locking systems and begin each installation service with a consultation and a free estimate.
Our licensed team provides a range of commercial locksmith services, including:
Our trained and experienced security experts can repair and replacing broken locks, opening safes or vaults, installing and repairing access control systems, and more. With our commercial locksmith services, businesses can experience protection like never before.
Choosing Between Lock Repair & Replacement
Keeping an eye out for signs of wear and tear on your locks or issues that could lead to malfunction is a good way to prevent easy break-ins. When there's a problem with a lock, it will need to be either repaired or replaced. Repairing a lock typically involves fixing or replacing parts within the lock cylinder, while replacing the lock requires the installation of an entirely new lock.
Signs that a lock should be repaired include:
Turning the key is more difficult than it used to be
The key gets stuck in the lock frequently
Parts within the locking mechanism have jammed
A lock replacement might be the better option when:
The lock was compromised during a recent break-in
The lock has been damaged beyond repair
The lock is rusted and weathered
The lock has been used frequently over several years
Call (901) 329-8964 to talk to an experienced commercial locksmith about making your property more secure.
What Is the Purpose of Rekeying a Lock?
Rekeying is an affordable alternative to changing out a lock. The process involves taking the lock apart and replacing the pins inside. After the new pins are inserted, the old key will no longer work. Rekeying the lock is almost always a cheaper option the changing the lock, and it will not affect the lock's security. Those wishing to increase the security of their property should upgrade to a high-security model.
The two most common situations when business owners choose to rekey their locks are:
When they want to keep the lock but ensure the old key won't work anymore
When they wish to have one single key for multiple locks
Upgrade Your Security with Access Control Systems
Access control systems are becoming more and more popular means of protection for modern companies. Long gone are the use of traditional keys to keep offices, garages, and warehouses protected. These advanced systems use key cards and fobs to allow user access. If they are ever lost, you won't have to worry about replacing all the locks anymore, and our team will simply deactivate the access pass used by the employee. This upgrade can save significantly on protection expenses.
Call AAA Safe & Lock at (901) 329-8964 or contact us online for reliable commercial locksmith services in Memphis.
Continue Reading
Read Less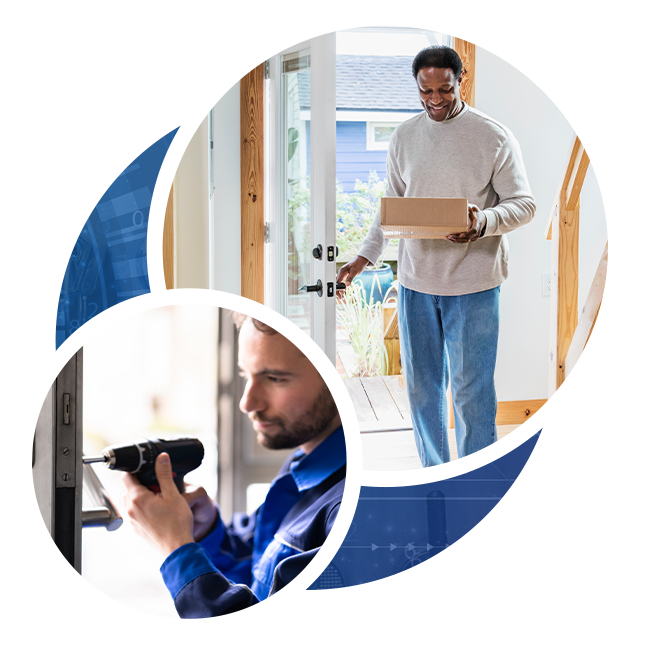 Built With Security
Over 50 Years of Experience

Let us bring our industry-leading tools and years of experience to your home, car, or office. We begin every professional locksmith service with a free estimate!

licensed, bonded, and insured

Our team is licensed, bonded, and insured as well to give you better peace of mind. We are also proud members of the ALOA (Associated Locksmiths of America).

local and family owned

For years, residents in Shelby County, Desoto County, and Tipton County have trusted AAA Safe & Lock Co to get access to their cars, homes, offices, and more.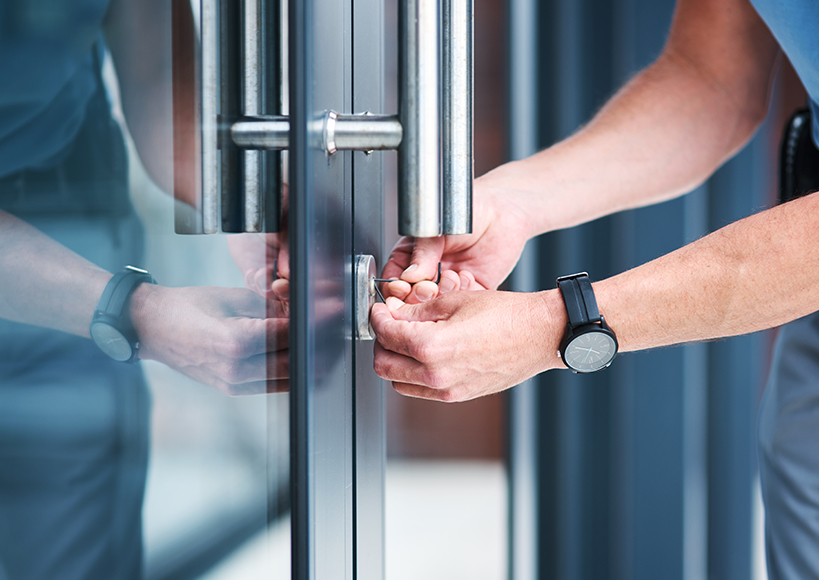 Trusted. Everyday. Everywhere
"I lost all my keys while on vacation and spoke with almost every locksmith in town, AAA Safe and Lock was the only one to not only know what they were doing but able to tell me the cost to fix my problem. Don't go anywhere else!"

Matt C.

"Great locally owned business. The staff is very friendly. Have gone many times and never had a bad experience. The prices are very fair. They have literally helped me fix bad car locks, door locks, find matching keys and make keys!"

John H.

"Could not have been treated better, by the owner and employees. Knowledgeable and fair pricing, not out to gouge anybody. Had to use them again two days later for my son-in-law's car lockout and again, quick service at a very fair price! Stellar place!"

Bill W.

"Quality is of a high standard, the employees that service my cars know what they are doing and you know it will be right. None of this trying and hoping it works. I wish I could give it 6 stars, you won't find a better locksmith in the mid-south area."

Doug H.