Residential Locksmith Services in Memphis
Locksmith for Residences in Shelby County, Desoto County & Tipton County
For four decades, AAA Safe & Lock has been helping homeowners in Shelby County, Desoto County, and Tipton County get back into their houses after they accidentally lock themselves out. We offer our services all day and night because we understand the urgency of getting back inside your home in any situation. Rely on our professional team to regain access to the inside of the house or apartment. We are proud to say that we pair our years of experience with the best tools in the business.
Just a few examples of the residential locksmith services in Memphis we provide include:
What to Do to Prevent a Security Breach
It is often said that prevention is the best method of protection. This is certainly the case when it comes to safeguarding a house from burglars and trespassers. Setting up specialized systems can stop the average intruder from picking the locks. Our experience in the industry has allowed us to work with all kinds of different lock systems to service any home. Following a detailed inspection of areas that are more prone to exposure, our technicians will advise options for increasing security.
Do not hesitate to get in touch with our skilled team members today at (901) 329-8964, or speak to us online regarding any lock or key issue.
Have you noticed that your door has been jamming lately? Does the key get stuck and refuse to come loose unless it is wiggled back and forth? These are sure signs that the lock, key, or even the entire system needs to be repaired. Rather than waiting for an emergency of being locked out to occur, it is best to seek repairs right away. A skilled team of professionals, like those at AAA Safe & Lock, can work with any form of lock system.
Examples of residential lock systems that our team can fix include:
Padlocks
Wall mounted locks
Lever handle locks
Deadbolts
Cam locks
Rim or mortise locks
Euro profile cylinders
Knob locks
Assurance for Any Emergency Lockout
At some point in time, everyone will experience the anxiety of locking themselves out of the house. When this mistake occurs, it is critical to find a locksmith that can offer support. Having the contact info of a locksmith is particularly crucial if something valuable is left inside that could be endangered when left on its own. Our professionals are ready to offer prompt help, using highly advanced technology to provide homeowners with the relief they need.
Reach out to us now at (901) 329-8964 to get true relief with our residential locksmith services in Memphis.
Continue Reading
Read Less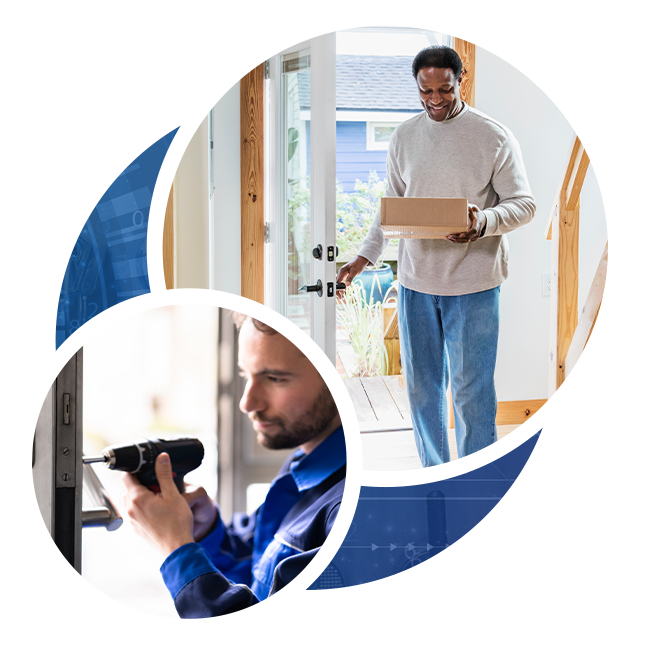 Built With Security
Over 50 Years of Experience

Let us bring our industry-leading tools and years of experience to your home, car, or office. We begin every professional locksmith service with a free estimate!

licensed, bonded, and insured

Our team is licensed, bonded, and insured as well to give you better peace of mind. We are also proud members of the ALOA (Associated Locksmiths of America).

local and family owned

For years, residents in Shelby County, Desoto County, and Tipton County have trusted AAA Safe & Lock Co to get access to their cars, homes, offices, and more.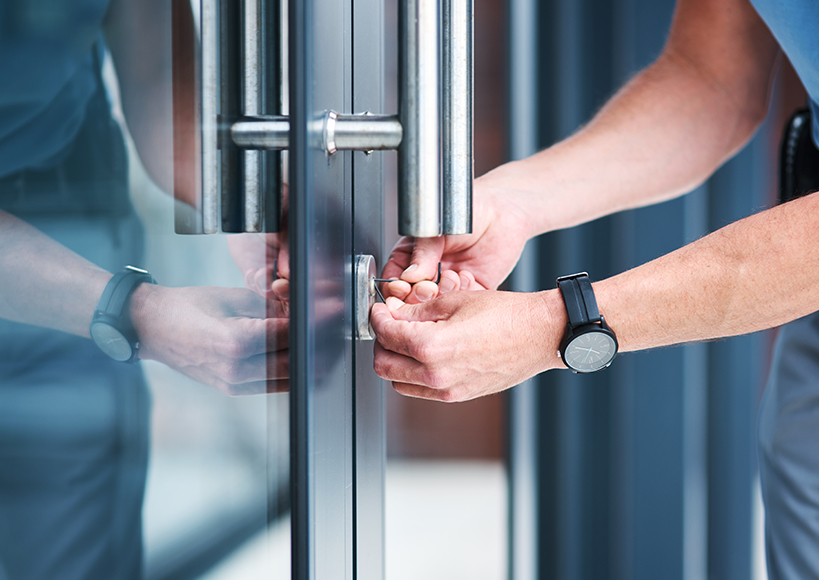 Trusted. Everyday. Everywhere
"I lost all my keys while on vacation and spoke with almost every locksmith in town, AAA Safe and Lock was the only one to not only know what they were doing but able to tell me the cost to fix my problem. Don't go anywhere else!"

Matt C.

"Great locally owned business. The staff is very friendly. Have gone many times and never had a bad experience. The prices are very fair. They have literally helped me fix bad car locks, door locks, find matching keys and make keys!"

John H.

"Could not have been treated better, by the owner and employees. Knowledgeable and fair pricing, not out to gouge anybody. Had to use them again two days later for my son-in-law's car lockout and again, quick service at a very fair price! Stellar place!"

Bill W.

"Quality is of a high standard, the employees that service my cars know what they are doing and you know it will be right. None of this trying and hoping it works. I wish I could give it 6 stars, you won't find a better locksmith in the mid-south area."

Doug H.