Memphis Key Copying & Extraction
Serving Shelby County, Desoto County & Tipton County
Dealing with a stuck key is no joke, especially when you are in a hurry to leave home or enter a car. When this occurs, it is important to get in touch with AAA Safe & Lock right away. We have worked with our community for more than forty years. Our talented techs use our skills to help people get back to work, home, and anywhere else they need to go. With the number for our Memphis key copying and extraction saved in their phones, residents have another option besides panicking. Keep future worries at bay by having a backup plan for any lock emergency.
Types of Key Copying
Having to deal with being locked out of a house or car is incredibly frustrating. This is why creating separate copies of keys provides great assurance for residents. They know that if they are ever accidentally locked out of their home, there is a backup readily available. Having a copy of a current set of keys should be treated very carefully, however. No one wants their security breached by another person. To prevent this, certain keys are not to be duplicated, since they could lead to risks of trespassing and burglary.
Examples of keys that should not be copied include:
Transponder keys
Internal cut keys
Four-sided keys
VAT keys
Abloy keys
Tubular keys
Chip keys
Laser-cut vehicle keys
Reach out to our knowledgeable specialists today at (901) 329-8964. Ask us about our thorough services for Shelby County, Tipton County, and Desoto County.
The Benefits of Rapid Key Extraction
Getting locked out of a car or a house is bad enough, as you visualize exactly where a key was left before forgetting it. However, having a key get stuck within the lock can feel even more frustrating since no lapse of memory was involved. Sometimes the key gets jammed because the key pins in the lock are damaged. Alternatively, the key itself may have become eroded from a lot of wear and tear. Regardless of the reasons that the key is stuck, it will need to be swiftly removed. Calling a team of experts is the best way of receiving what you need. Our techs at AAA Safe & Lock will hurry over and get the key extracted in a jiffy. Quick action can preserve the safety of a child, at-risk adult, or vulnerable pet locked inside a home or automobile.
"I lost all my keys while on vacation and spoke with almost every locksmith in town, AAA Safe and Lock was the only one to not only know what they were doing but able to tell me the cost to fix my problem. Don't go anywhere else!"

Matt C.

"Great locally owned business. The staff is very friendly. Have gone many times and never had a bad experience. The prices are very fair. They have literally helped me fix bad car locks, door locks, find matching keys and make keys!"

John H.

"Could not have been treated better, by the owner and employees. Knowledgeable and fair pricing, not out to gouge anybody. Had to use them again two days later for my son-in-law's car lockout and again, quick service at a very fair price! Stellar place!"

Bill W.

"Quality is of a high standard, the employees that service my cars know what they are doing and you know it will be right. None of this trying and hoping it works. I wish I could give it 6 stars, you won't find a better locksmith in the mid-south area."

Doug H.
How Long Does a Key Extraction Take?
This is the number one question on everyone's mind as they count the minutes that their key has been stuck in a lock. Usually, it takes anywhere between 15 to 30 minutes from the time of a locksmith's arrival. However, this time greatly depends on the level of damage. Further tampering with the lock makes it harder to remove, so just wait for AAA Safe & Lock to be safe.
For more info, speak to our knowledgeable techs now at (901) 329-8964 regarding dedicated Memphis key copying and extraction.
Continue Reading
Read Less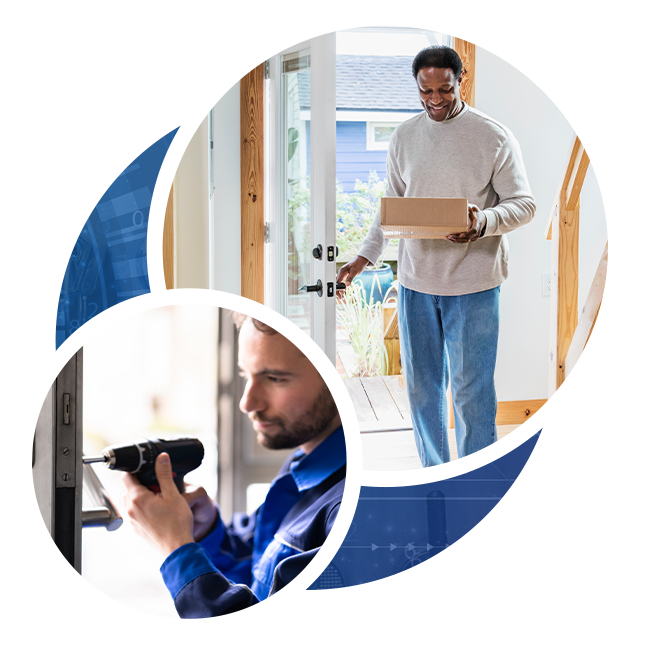 Built with Security
Why AAA Safe & Lock?
Over 50 Years of Experience

Let us bring our industry-leading tools and years of experience to your home, car, or office. We begin every professional locksmith service with a free estimate!

licensed, bonded, and insured

Our team is licensed, bonded, and insured as well to give you better peace of mind. We are also proud members of the ALOA (Associated Locksmiths of America).

local and family owned

For years, residents in Shelby County, Desoto County, and Tipton County have trusted AAA Safe & Lock Co to get access to their cars, homes, offices, and more.